Customer relationship management (CRM) systems are a critical tool for modern business owners. In the day of online interactions, CRM solutions allow businesses to track customer behaviour and connect more effectively. It provides a bespoke experience to current clients and a platform to display unique selling points to potential new leads.
Reasons engage in Custom CRM Development
If you're hovering between a customized CRM or buying one 'off the shelf,' you might be wondering which option is best for your business. Each organization has unique expectations and requirements, and solutions will vary. Below are three core reasons you'll benefit from custom CRM systems:
The primary advantage of a bespoke CRM is the ability to create custom features and benefits. If you run a highly specialized business, you might find it challenging to offer convenient customer relationship solutions. When you use a team of developers to build a customized CRM, you can develop stylized features and adjustments to meet your specific requirements.
If you're having trouble finding a suitable system, speak to one of Nocktech's talented CRM designers to see whether a bespoke system is right for your venture.
2. Create Adjustments and Apps
As your business grows, you might need to adjust your CRM. If you use an off-the-shelf system, you're restricted to minor changes or updates. If you have a bespoke CRM system implemented, you can request individual customizations whenever you need them.
If you see your business changing or expanding, and you don't want to purchase a new CRM platform every few months, custom CRM software is the solution.
You can also create custom apps and features for individual business segments, a useful tool if you have a wide range of products or services in different departments.
3. Gain a Competitive Edge
Many business owners use the same off-the-shelf CRM systems, so it's difficult to stand out if you choose to work with an existing software product. If you're aiming to use your CRM system as a competitive edge, a tailored solution allows you to implement creative strategies.
Your competitors have CRM systems in place, too. You'll need to do more than purchase an off-the-shelf version if you want to offer something unique.
You can also create custom apps and features for individual business segments, a useful tool if you have a wide range of products or services in different departments.
Reasons Against Building a CRM
The three advantages above are plenty of reasons to seek a custom-built CRM system, but there are downsides. Below, we've explored a few reasons to choose an off-the-shelf CRM instead of a customized version.
Custom CRM development can take months to perfect. Ironing out kinks takes time and energy. It is also a necessary step before you implement the final software for your customers.
Even an experienced CRM builder takes a considerable amount of time to implement your requests and build a reliable system. If you need a CRM system to be functional in a matter of days, your business is better off avoiding customized software.
Requires Individual Technical Support
If you build a bespoke system, you'll also require tailor-made technical support to keep it well-maintained. If there's an issue with your software, it will take longer to resolve than with a generic system. You won't benefit from the extensive support team or troubleshooting networks that will be available through an off-the-shelf CRM provider.
You might even have to pay for customer support services if you build a custom system, depending on the parameters in place.
You Will Need a Team To Constantly Work On It To Stay Relevant
Technological progress moves at breakneck speed, so it's critical to stay as relevant as possible if you want to compete effectively within your industry niche. While a customized CRM will assist you in providing tailor-made CRM features for your growing business, the effort will also leave you significantly exposed to technological changes and updates.
Purchasing an off-the-shelf system means that you benefit from a development team that is continually updating its products and services in line with industry standards. The software can be remotely updated via web downloads, so some CRM systems automatically upgrade as new features or services are available. If you want to adapt to changing trends in the CRM industry, this is worth consideration.
If you decide that an off-the-shelf CRM(such as Zoho, Hubspot, or Salesforce)is best for your business, it's critical to implement it flawlessly into your framework. Our team of trained CRM specialists can install and set up your business's new CRM system.
We help our clients with the initial installation process and offer configuration services to help business owners make the most of their new CRM systems. Many off-the-shelf systems still require back-end work to ensure compatibility with your individual structures.
We Do Custom CRM Development
For custom solutions and bespoke features for your business, contact our team of experienced developers. We're experts at developing a custom CRM solution for highly specialized businesses.
If you want more for your customers, building a CRM from scratch helps you go the extra mile. We'll work closely with your management team to identify what you need to take your performance and customer interaction to the next level.
Contact Nocktech for top-notch custom CRM development.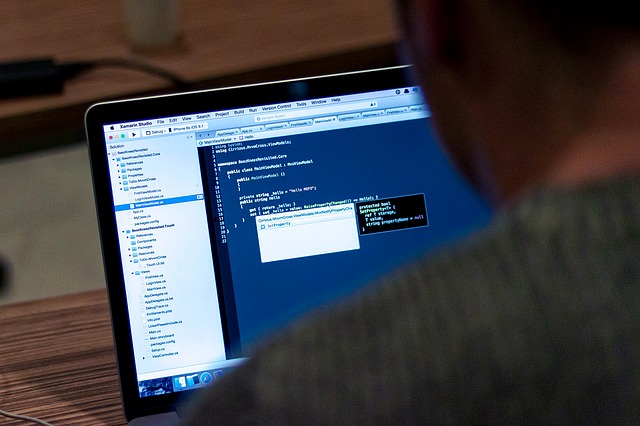 Types of Customer Relationship Management Software
A plethora of CRM software products on the market makes it's essential to understand the core differences between products.
It's a comprehensive CRM system for larger businesses. It gives various sectors access to the same customer data, which makes it easier to apply robust customer services across all sectors of the business.
The most common CRM system, it focuses on automating the process of marketing, sales, and customer service. Depending on your system, you can automate email blasts, customer offers, customer feedback, and a range of other core customer service elements.
For companies focussing on data streams, analytical CRM systems help collect and analyze massive amounts of information with easy access.
Importance of Having a CRM in Your Business
It's essential for modern businesses to incorporate CRM systems flawlessly into their internal structures. In an increasingly competitive commercial landscape, it's critical to offer the best customer experience to the consumers in your niche. By managing your customers, understanding interactions, and customizing your response, your business will be better equipped to thrive.
Whether you choose to build your own CRM or buy an 'off-the-shelf' version, there's no limit to the benefits your business can access for improving customer relationships and gaining a competitive edge.
Call the professionals at Nocktech for more information about the customized CRM solutions we offer.